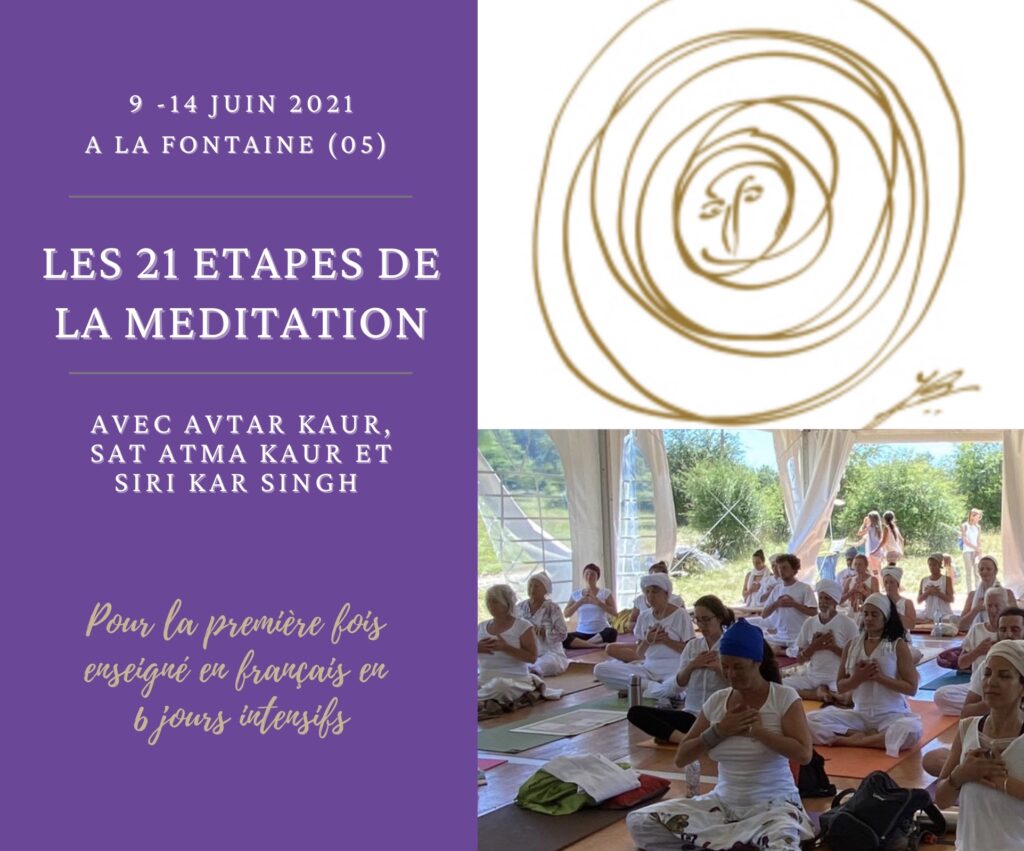 The 21 stages of meditation for the first time taught in French as a workshop over 6 days – from June 9 to 14, 2021 – at La Fontaine (05)
With Sat Atma Kaur – Avtar Kaur – Siri Kar Singh
Explore the 21 stages of meditation and deepen your capacity for contemplation within a community of practicioners.
The 21 stages of meditation provide you with tools and experiences that will allow you to deepen your meditation and come to a deep understanding of your Self.
Take three meditative journeys to the climax of contemplative awareness: The infinite pulsation.
Students and teachers from all contemplative traditions are invited and encouraged to participate in the vibration of this immersive experience.
Join us for a deeply meditative experience in the comfort of your sacred space.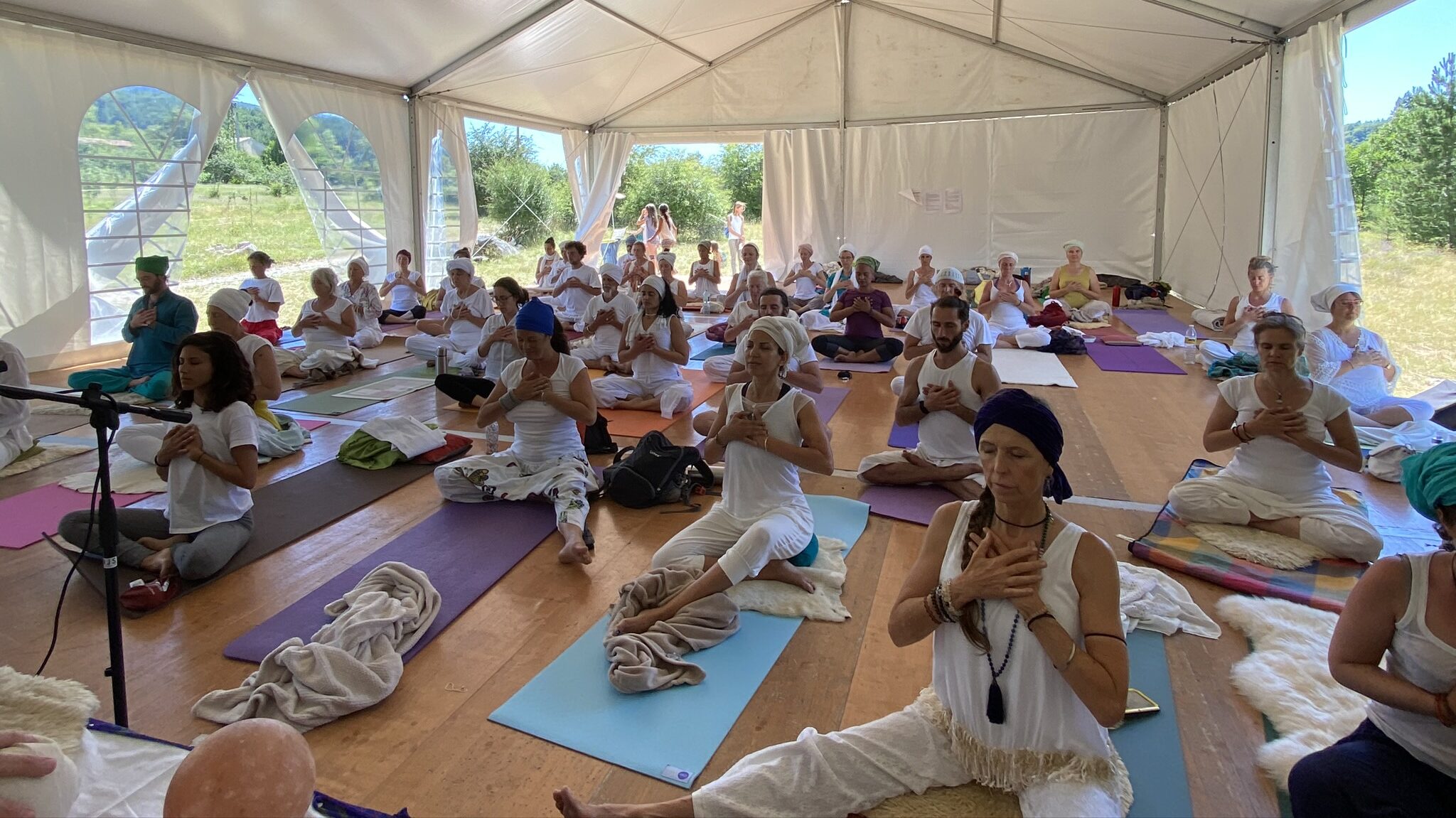 Is this program for me?
Have you just started Kundalini Yoga? This program is beneficial for deepening one's understanding of meditation, the meditative mind, and the experience of the Self.
Are you a Kundalini yoga teacher?
This program will allow you to deepen your practice and give you new perspectives and techniques to pass on to your classes.
Do you practice a different style of meditation?
This program will expand the scope of what you mean by meditation and open new doors of perception in your life and in your practice.
Have you been practicing and teaching Kundalini Yoga for years?
This program will rekindle your passion for this practice and provide you with the foundations for a new understanding and a new relationship with your Self.
What to bring
Tent if you are not in a caravan, "glamping" tent or with your camper van
Sheets, blankets or duvets, pillow even in a caravan or dormitory "Glamping" tent
Walking shoes, K-way, bottle / mug, notebook
Head torch if possible, alarm clock
Groundsheet or sheepskin
Comfortable clothes if possible bright and natural fabric, and something to cover your head (scarf or turban) especially for Sādhana and practices.
Very warm clothes (pants, wool socks, blanket or poncho) for the sadhana which takes place under a marquee, and a second blanket + tarpaulin for the campers (ground which can be wet).
Copy of Japji Sahib if you have one,
Musical Instruments
Cash or checkbook (no credit card) for the bazaar (products from La Fontaine: jams, fruit juices, etc.) or individual consultations (Sat Nam Rasayan, Karam Kriya).
Do not bring:
Drugs, alcohol, meat foods > incompatible with the practice of yoga. No pets.
Teaching prices:
Until April 10, 2021: € 550 From April 11, 2021: € 600
Accommodation / meal rates (arrival June 8 for dinner / departure June 14 late afternoon): Caravan (shared) = 320 €
"Glamping" dormitory tent (unmixed) = 308 €
With your tent or mobile home = 284 €