Kundalini Yoga is a powerful technology, also called yoga of consciousness or crystallization. It is a practice which aims at re-establishing the union of the individual consciousness and the universal consciousness. "Yoga" means union.
The range of techniques used is very comprehensive – we use physical postures (asanas), meditations, breathing exercises (pranayama), mantras (sacred chants) and mudras (hand postures). The teachings of KY are very practical and effective and often lead to a healthier, more peaceful, conscious and connected life fairly quickly.
We propose a weekly class at La Fontaine – TUESDAY 18H30 – 20H.
Infos see flyer below – please register if you'd like to join.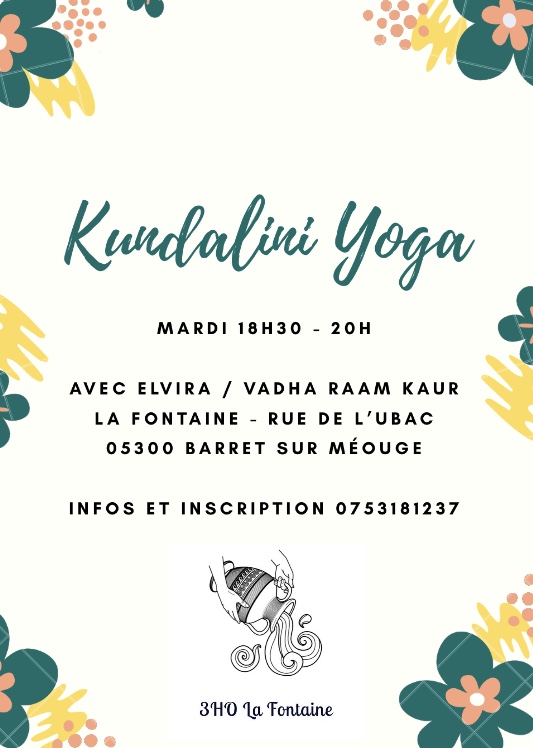 To find out more about Kundalini Yoga please go to the website of the French Federation: www.ffky.fr