La Fontaine is a place for the sangat, the community, and we always need a helping hand ! This is what our seva program is for.
Seva litterally means "selfless service". By working for the good of all, you can contribute in valueable ways to the sangat, and at the same time burn some karma and connect to your soul on a deeper level.
"Spiritual growth includes both spiritual practices and labour. Crystallisaton of your spirit will come about when reality meets the resistance of your mind and of your fantasises. Burning your karma and fast progress will come about when you confront your subconscious patterns and tendencies and surrender to the greatness of the present moment.The humble work of cleaning, cooking, serving food, working in the garden, hosting guests and helping others are ways to serve God."

Shiv Charan Singh and Satya Kaur about seva.
Working together in beautiful surroundings, sharing healthy vegetarian meals, taking part and sharing of Aquarian Sadhanas as part of the KY tradition. There will be other activites like weekly yoga classes, Kirtan nights or Gong relaxation in which you may participate if your seva schedule allows it.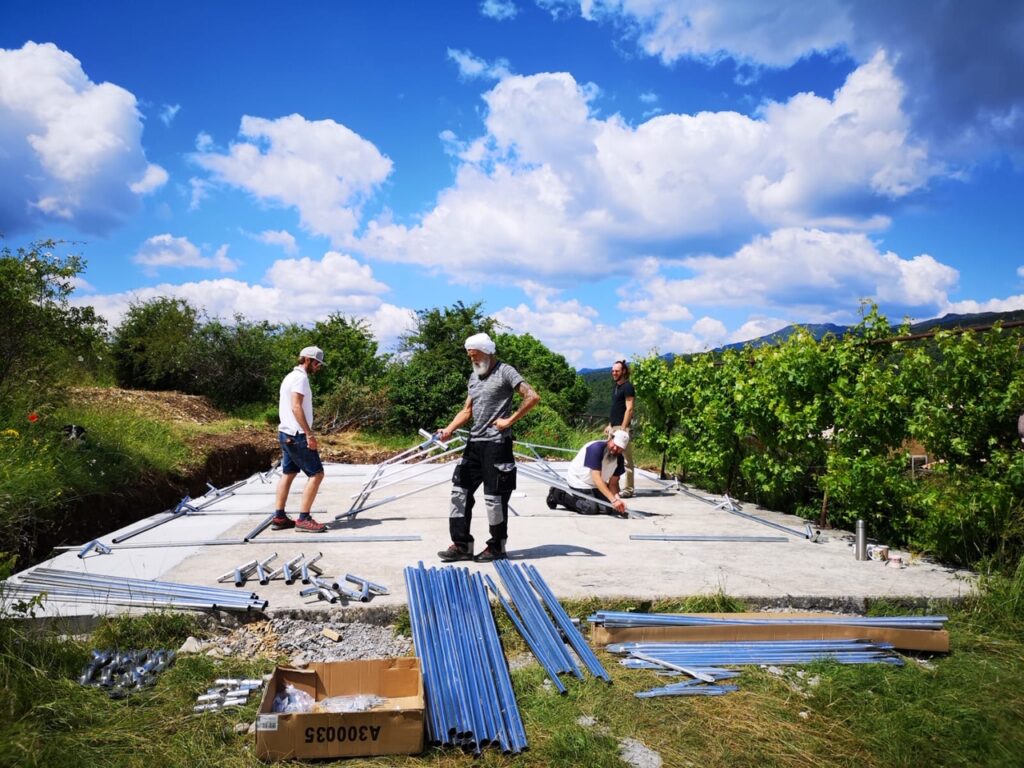 Our seva program is based on working five hours per day, five days per week. Main areas of work are gardening, general house maintenance, cooking, preparing the place for events, and keeping things nice and clean. As a sevadar you will be accommodated in a caravan.
On your day off you can explore the beautiful region around La Fontaine, such as the Valley of the Méouge, Laragne, Sisteron, the nearby Drôme département, walk in the forests – or just rest.
We live in close contact with nature. Our simple, healthy and yogic lifestyle includes a vegetarian diet, and no alcohol, tobacco and other drugs.
The minimum recommended duration is 40 days since that is the time it takes to change a habit. It could more or less time, it is possible to talk about this with us…
For more information and to apply, please contact us by email.