La Fontaine is a retreat center and Yoga Ashram near Sisteron in the Hautes Alpes provençales in the South-East of France. It is a welcoming place inspired by the yogic lifestyle and especially Kundalini Yoga. La Fontaine belongs to the Kundalini Yoga organizations 3HO Europe – the 3 H standing for "Healthy", "Happy" and "Holy" – and to a smaller part the French Kundalini Yoga Federation FFKY.
Based on these teachings, a few yoginis and yogis came together and acquired La Fontaine in 1993 with the help of a number of Kundalini Yoga students in France and Europe. Their goal was to create a center for teaching and transmitting the 3HO lifestyle.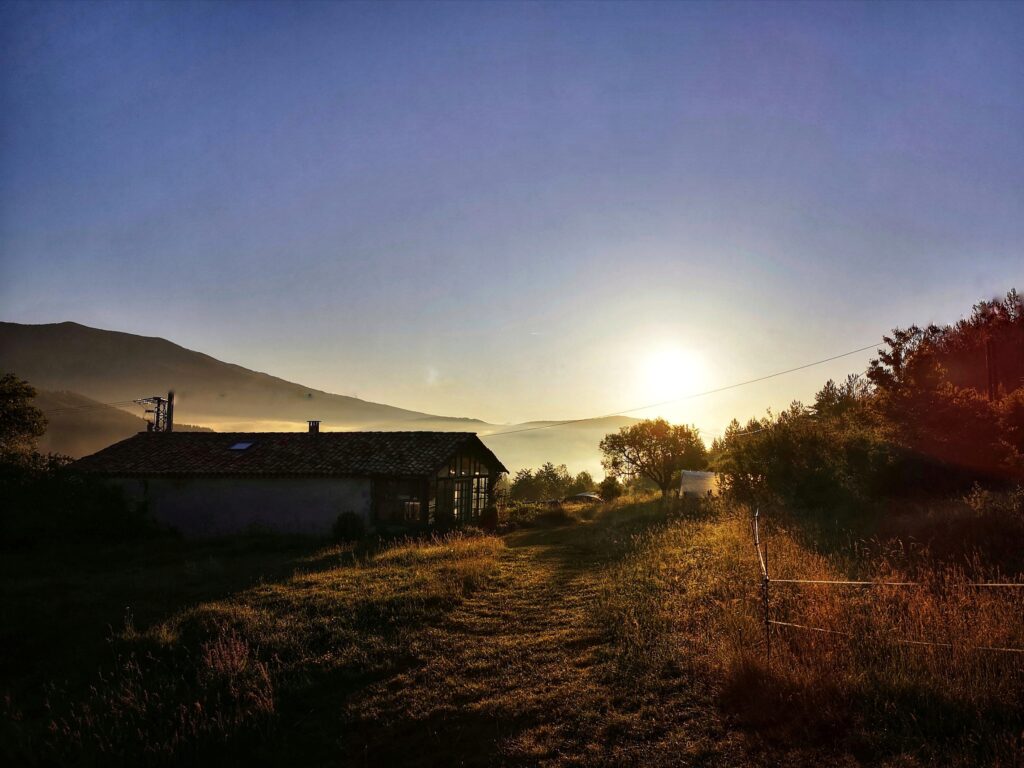 Yogi Bhajan gave his blessings to La Fontaine by baptizing it the "Guru Ram Das Institute for Health and Happiness", putting it under the protection of Guru Ram Das, the fourth Sikh Guru, also called the Guru of Miracles.
Ever since, the yogic lifestyle, the teachings, working the land and the connection with nature make La Fontaine a place of healing and retreat, far from urban centers.
Today, La Fontaine is managed by a group of volunteers through the 3HO La Fontaine association. The place is ideal for accommodating individuals and groups of up to 120 people maximum. Either in their own tent, or in a teepee or caravan – check the section Stay for more information.
Weekly Kundalini Yoga classes and via Zoom
Tuesday 18h30-20h
Rate: 50€/5 classes; 12€/1 class; 10€ for trial class
For more info and to sign up: satnaam (@) 3ho-lafontaine.fr